Mission Statement
The Yorktown Council for the Arts, Inc., is dedicated to engaging, encouraging, promoting, and supporting all areas of art in the Yorktown area by undertaking strategic visionary thinking and planning to achieve short-term, intermediate and long-term goals.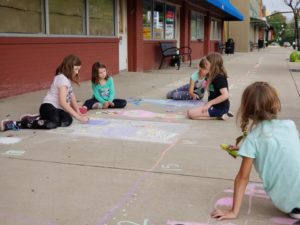 More About Us
We achieve our mission by fostering an inclusive arts community that recognizes and honors the contributions of its citizens to the arts; engage, encourage, promote and support artists and arts-related organizations; advocate on behalf of the arts to town, community, county, regional, state and national institutions; collaborate with community leaders, businesses, corporations, foundations, government entities and other arts organizations to bring artists and audiences together to enrich lives.
The Yorktown Council for the Arts (YCA) was founded in August 2015 by a group of local artists and art enthusiasts in order to promote arts and culture in the Yorktown area. Since then, the group has welcomed several new members while conducting multiple projects related to the promotion of arts and culture in Yorktown. In March 2016, the group received tax-exempt status as a 501(c)(3) organization. This has allowed us to pursue and receive grants, such as the annual grant form the Community Foundation of Muncie and Delaware County's Town of Yorktown Endowment Fund. We will continue to pursue grants and private donations as we look to expand the range of our projects.
The Yorktown Council for the Arts has completed several projects in 2016. Beginning in June, the YCA conducted the monthly "Movies in the Meadow" series, where a free family-friendly movie was screened to the public in Morrow's Meadow. In addition, the YCA partnered with the Ball State College of Architecture and Planning to create a public art structure at the intersection of Tiger Drive and River Rd in Yorktown. We will look to build on these successes and take on new projects in 2017.